A wide range of fun and exciting activities to help CHSF raise funds to support hearts for life.
Walk the length of a marathon from 1st December to Christmas Day – that's 26.2 miles! How you achieve the distance is up to you!
Start the holidays off with a bang and earn that Christmas dinner by jingling all the way to 5K with CHSF – dressed in your festive finery!
Our flagship fundraiser returns for 2024 – are you RED-dy for another year of fun? Wear red, raise awareness of CHD and vital cash for cause!
Challenge yourself to trek to the top of England's highest peak and reach new heights in the name of raising funds for CHSF!
Embark on an exhilarating journey. This isn't just Sheffield's event; it's Yorkshire's pride. Be part of something extraordinary for CHSF. 
After the success of the 2023 race, Leeds Marathon is back. Run for CHSF this year around the beautiful suburbs of Leeds.
Reach new heights and watch the sunrise from the summit of Ben Nevis, the highest mountain in the UK to raise money for CHSF.  
A route that takes in many of Leeds' historic landmarks, the crowds come out in force. A fantastic unforgettable atmosphere.
Jumping from 15,000ft, you will enjoy one whole adrenaline-fuelled minute of freefall while raising vital funds for CHSF!
We've teamed up with Run For Charity to be able to offer you opportunities to sign-up and fundraise for CHSF at events across the country. Check out events in your region below…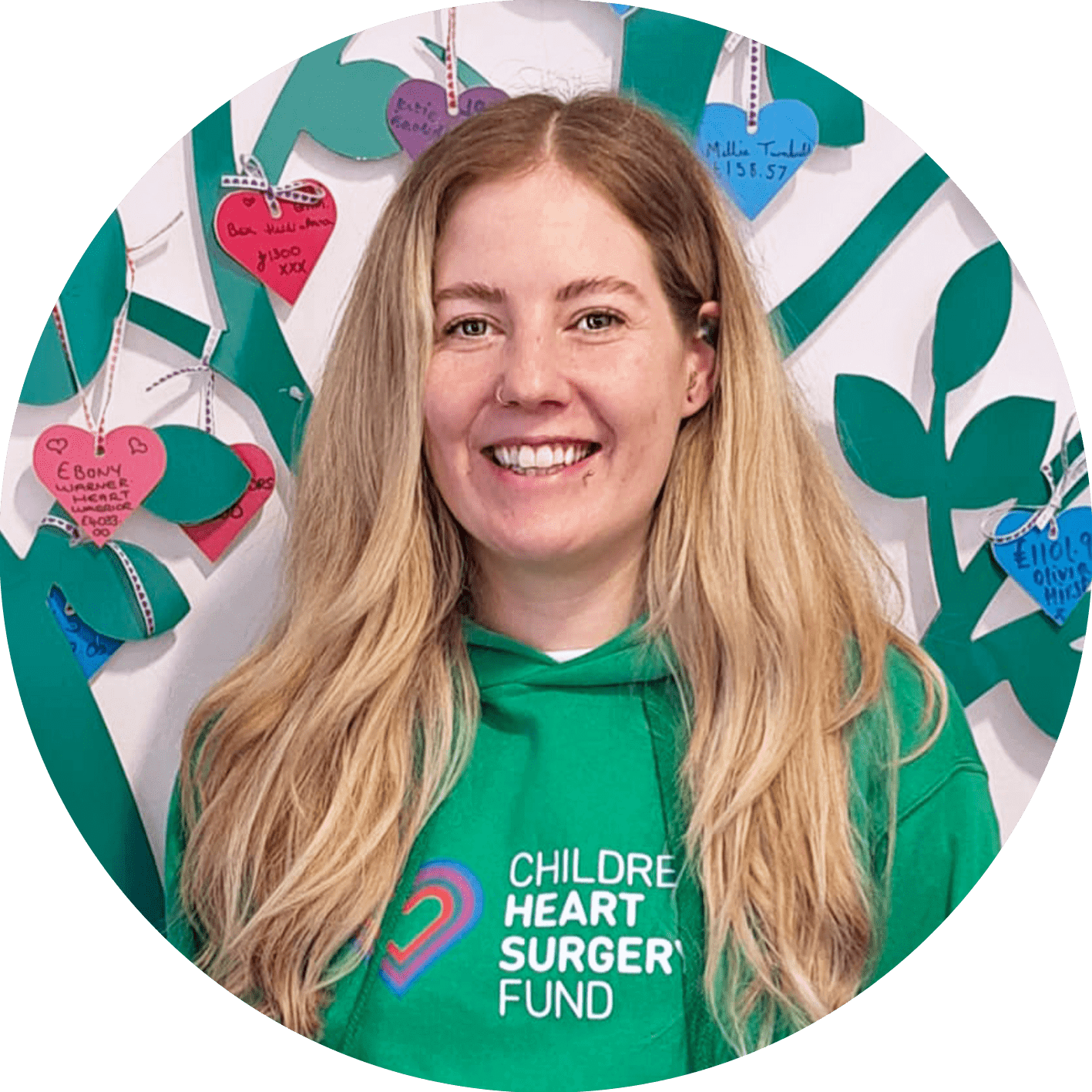 "Get in touch to find out more about CHSF events!"
GET IN TOUCH
For more details on a CHSF event or if you have any questions, queries or suggestions, please do not hesitate to contact Eve Haynes, Community & Events Fundraiser on any of the following forms of communication:
Email: events@chsf.org.uk
Phone: 0113 831 4810
Add Eve on Facebook
Post: CHSF, Suite D17, Joseph's Well, Hanover Walk, Leeds, LS3 1AB